Morning Star's staff is committed to providing you with pregnancy services, options counseling, STI testing and treatment, and information to help you make informed decisions about pregnancy and your sexual health. Contact us with your questions about pregnancy and STI testing or if you need abortion-related information.
Get the answers you need and learn about your options in a safe, pressure-free environment. Be supported as you make the decision that's right for YOU.
---
Pregnancy Medical Clinic in Harrisburg, PA — 3 ways to contact us for an appointment:
complete and submit the form on this page (responses to emails and texts are limited to office hours)
call our Harrisburg office
request an appointment online now
---
Harrisburg, PA office address:
2509 N Front Street, Harrisburg, PA 17110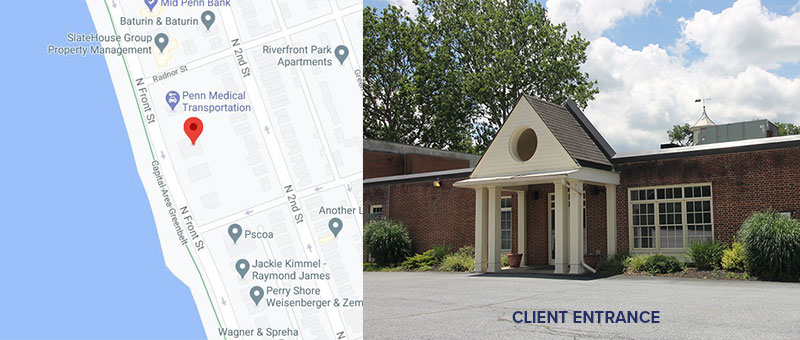 Enter building through the parking lot entrance (behind the building).
---
Call us
717-901-2799
Request an appointment online
---
Our Harrisburg, PA office hours:
Monday: 9:00 – 4:00
Tuesday: 9:00 – 4:00
Wednesday: 9:00 – 7:00
Thursday: 9:00 – 4:00
Friday: 9:00 – 4:00
Saturday: Limited appointments available for pregnancy services.  Must call to schedule an appointment.
---
Morning Star offers the following FREE pregnancy services:
STD testing and treatment
Pregnancy decision consultations
Abortion education (procedures, risks and alternatives)
Material support and community referrals
---
Here are some comments from men and women who received our services:
"I liked that they didn't push me to make a choice that I didn't want to do." – Renae
"They gave me the opportunity to explain myself and to take my time." – Brenda
"They don't judge me." – Andrew
"The staff makes us feel comfortable from the moment we walk in the door." – Shawntel
"Everyone needs someone and Morning Star is there to help you. I recommend them to everyone I know." – Nicole
---
See more of our Google reviews